Browse Items (108 total)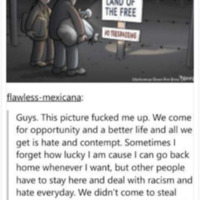 People really need to understand
Tags: barriers, black, borders, brown, crime, equality, Fear, freedom, illegal immigration, illegals, illustration, immigration, infestation, protester, race, REAL AMERICA, refugees, Sadness, security, Trump, white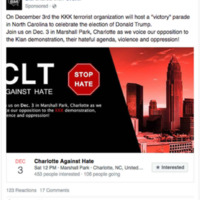 On December 3rd the KKK terrorist organization will host a "victory" parade in
North Carolina to celebrate the election of Donald Trump.
Join us on Dec. 3 in Marshall Park, Charlotte as we voice our opposition to
the Klan demonstration, their hateful…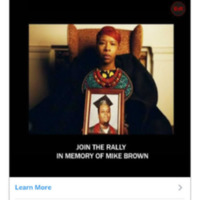 Join us on August 13! DM blackmattersus or visit blackmattersus.com for
more details! I didn't believe the media, 80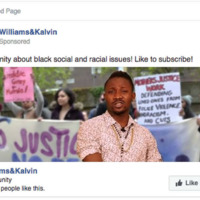 Community about black social and racial issues! Like to subscribe!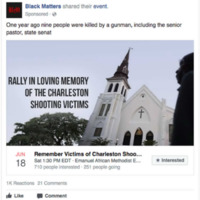 One year ago nine people were killed by a gunman, including the senior
pastor, state senat Remember Victims of Charleston Shooting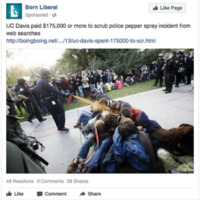 UC Davis paid $175,000 or more to scrub police pepper spray incident from
web searches
http://boingboing.net/2016/04/13/uc-davis-spent-175000-to—scr.htm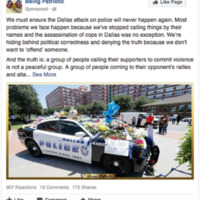 We must ensure the Dallas attack on police will never happen again. Most
problems we face happen because we've stopped calling things by their
names and the assassination of cops in Dallas was no exception. We're
hiding behind political correctness…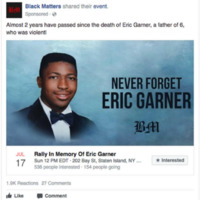 Almost 2 years have passed since the death of Eric Garner, a father of 6, who
was violentl Rally In Memory Of Eric Garner
Exactly. And, I also mind that you use some of your vast wealth to elect
politicians who will pass laws to allow you to avoid paying your fair share of
taxes.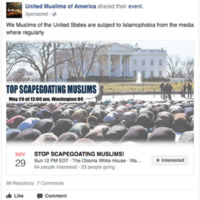 We Muslims of the United States are subject to Islamophobia from the media
where regularly STOP SCAPEGOATING MUSLIMS!