Has anyone tried to run Paper Machines? I have downloaded all the pre-req's and I know it's installed (my Firefox just updated and prompted me to review my add-ons – both Zotero and Paper Machines appeared in the list), but I don't know how to initiate it in Zotero. The directions on GitHub are very sparse:
To begin, right-click (control-click for Mac) on the collection you wish to analyze and select "Extract Texts for Paper Machines." Once the extraction process is complete, this right-click menu will offer several different processes that may be run on a collection, each with an accompanying visualization. Once these processes have been run, selecting "Export Output of Paper Machines…" will allow you to choose which visualizations to export.
When I right-click on a collection, no such option appears. This is what I see, even with all options investigated: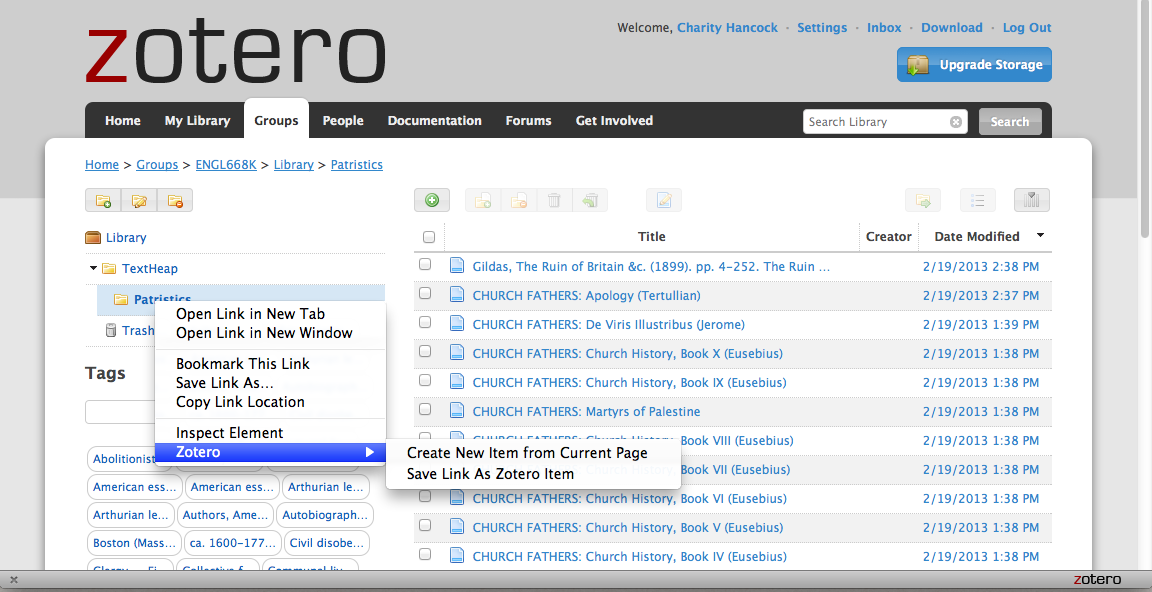 Anyone else have any success?