Browse Items (142 total)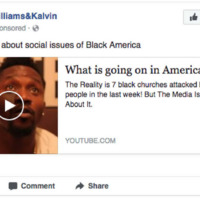 Williams&Ka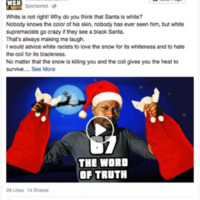 White is not right! Why do you think that Santa is white?
Nobody knows the color of his skin, nobody has ever seen him, but white
supremacists go crazy if they see a black Santa.
That's always making me laugh.
I would advice white racists to love…
Tags: Anger, brown, common folks, popular culture, race, racial identities, racial tensions, red, religion, religious figure, sacred, video, white, Williams&Kalvin, wut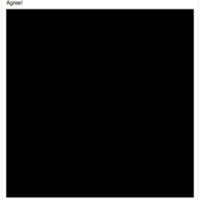 Agree!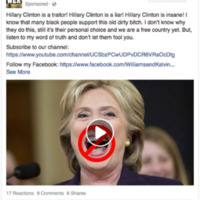 Hillary Clinton is a traitor! Hillary Clinton is a liar! Hillary Clinton is insane! I
know that many black people support this old dirty bitch. I don't know why
they do this, still it's their personal choice and we are a free country yet. But,
listen…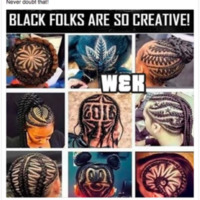 Never doubt that!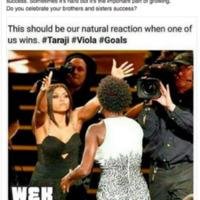 We have to learn to support each other and be happy about our people's
success. Sometimes it's hard but it's the important part of growing.
Do you celebrate your brothers and sisters success?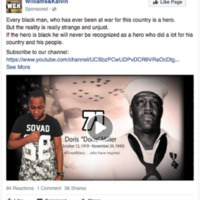 Every black man, who has ever been at war for this country is a hero.
But the reality is really strange and unjust.
If the hero is black he will never be recognized as a hero who did a lot for his
country and his people.

Subscribe to our…
Tags: black, brown, commercial, common folks, Joy, nation, patriotism, race, racial identities, racial tensions, Sadness, soldiers, the people, U.S. Flag, veterans, video, war, white, Williams&Kalvin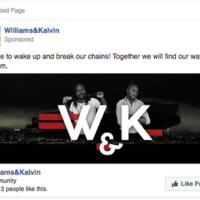 It's time to wake up and break our Chains! Together we will find our way to
freedom.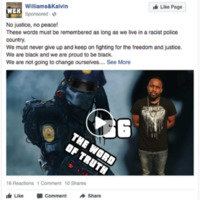 No justice, no peace!

These words must be remembered as long as we live in a racist police
country.

We must never give up and keep on fighting for the freedom and justice.
We are black and we are proud to be black.

We are not going to…
Tags: Anger, badge, black, blue, brown, common folks, darkness and light, freedom, gun, illustration, Joy, justice, police brutality, race, racial identities, racial tensions, text, video, white, Williams&Kalvin