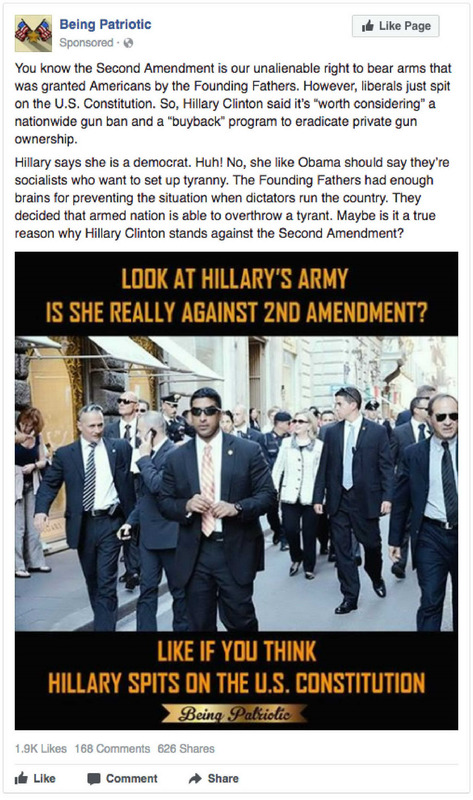 Dublin Core
Title
You know the Second Amendment is our una…
Description
You know the Second Amendment is our unalienable right to bear arms that
was granted Americans by the Founding Fathers. However, liberals just spit
on the US. Constitution. So, Hillary Clinton said it's "worth considering" a
nationwide gun ban and a "buyback" program to eradicate private gun
ownership.

Hillary says she is a democrat. Huh! No, she like Obama should say they're
socialists who want to set up tyranny. The Founding Fathers had enough
brains for preventing the situation when dictators run the country. They
decided that armed nation is able to overthrow a tyrant. Maybe is it a true
reason why Hillary Clinton stands against the Second Amendment?
Advertisement Item Type Metadata
+