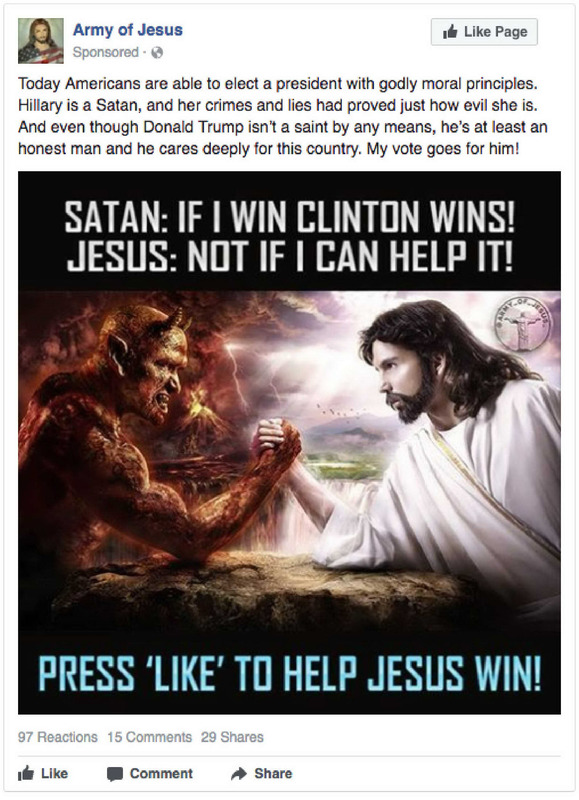 Dublin Core
Title
Today Americans are able to elect a pres…
Description
Today Americans are able to elect a president with godly moral principles.
Hillary is a Satan, and her crimes and lies had proved just how evil she is.
And even though Donald Trump isn't a saint by any means, he's at least an
honest man and he cares deeply for this country. My vote goes for him!
Advertisement Item Type Metadata
+