Biographies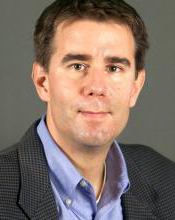 Brett Bobley is the Chief Information Officer for the National Endowment for the Humanities. He also serves as the Director of the Office of Digital Humanities. Brett has a B.A. in philosophy from the University of Chicago and an M.S. in computer science from the Johns Hopkins University. In 2006 Brett received a Chief Information Officers (CIO) Council Leadership Award from the Office of Management and Budget. In 2007 he received a Presidential Rank Award from the President of the United States in recognition of his exceptional long-term accomplishments, such as cofounding the federal government's Small Agency CIO Council and establishing the NEH Office of Digital Humanities.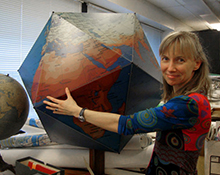 Katy Börner is the Victor H. Yngve Professor of Information Science at the School of Library and Information Science, Adjunct Professor at the School of Informatics and Computing, Adjunct Professor at the Department of Statistics in the College of Arts and Sciences, Core Faculty of Cognitive Science, Research Affiliate of the Center for Complex Networks and Systems Research and Biocomplexity Institute, Member of the Advanced Visualization Laboratory, Leader of the Information Visualization Lab, and Founding Director of the Cyberinfrastructure for Network Science Center at Indiana University in Bloomington, IN and Visiting Professor at the Royal Netherlands Academy of Arts and Sciences (KNAW) in The Netherlands. She is a curator of the international Places & Spaces: Mapping Science exhibit. She holds a MS in Electrical Engineering from the University of Technology in Leipzig, 1991 and a Ph.D. in Computer Science from the University of Kaiserslautern, 1997. She became an American Association for the Advancement of Science (AAAS) Fellow in 2012.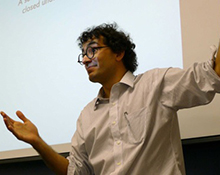 Simon DeDeo, a Omidyar Research Fellow at the Santa Fe Institute, works on questions of computation in the natural world: how things that evolved — in contrast to things humans built — process information. Drawing on his training in the mathematical sciences, he takes advantage of SFI's transdisciplinary environment to investigate the emergence of collective phenomena in biological and social systems. In many cases, these allow groups to solve problems better than any of their individual parts. At SFI he combines methods developed to study, on the one hand, "unintelligent" physical phenomena, and on the other hand, engineered systems, to study evolved and adaptive phenomena in the living world. He works in collaboration with researchers in fields ranging from neuroscience to animal behavior to human social systems. Simon holds an A.B. in astrophysics from Harvard, a Master's in applied mathematics and theoretical physics from Cambridge University, and a Ph.D. in astrophysical sciences from Princeton University. His recent past includes post doctoral fellowships at the Institute for Physics and Mathematics of the Universe at the University of Tokyo and at the Kavli Institute for Cosmological Physics at the University of Chicago.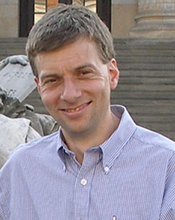 E. Thomas Ewing is an associate professor in the Department of History and Associate Dean for Graduate Studies and Research in the College of Liberal Arts and Human Sciences at Virginia Tech. He teaches courses in European and world history, Russian history, women's history as well as historical methods and area studies methods. His publications include The Teachers of Stalinism. Policy, Practice, and Power in Soviet Schools in the 1930s (New York: Peter Lang Publishing, 2002) and articles in Russian Review, Gender & History, History of Education Quarterly, and The Journal of Womens History. The edited collection, Revolution and Pedagogy. Transnational Perspectives on the Social Foundations of Education, will appear in spring 2005, and the co-edited collection, Education and the Great Depression. Lessons from a World History, is also due out later this year. He is project director of the Digital History Reader, an Exemplary Education project funded by the National Endowment for the Humanities.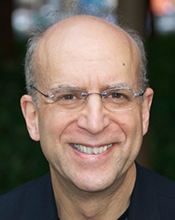 Neil Fraistat, Professor of English at the University of Maryland and Director of the Maryland Institute for Technology in the Humanities, received his PhD from the University of Pennsylvania. He currently chairs the Alliance of Digital Humanities Organizations (ADHO) and is Co-Founder and Co-Chair of centerNet, an international network of digital humanities centers. Fraistat has published widely on the subjects of Romanticism, Textual Studies, and Digital Humanities in such journals as PMLA, JEGP, Studies in Romanticism, Text, and Literary and Linguistic Computing, as well as in such books as The Poem and the Book, Poems in Their Place, and The "Prometheus Unbound" Notebooks.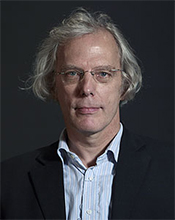 Jeremy Leighton John obtained a BSc(Hons) in Zoology from University College London, a MSc in Wildlife Ecology from the University of New Hampshire, and a DPhil in Zoology from Merton College and the University of Oxford, where he researched aspects of evolution, ecology and phylogenetics.He is a Fellow of the Linnean Society and Fellow of the Royal Geographical Society as well as being a Curator of eMSS at the British Library. As a Committee Member of the Section for Archives and Technology (Archives and Records Association: UK & Ireland), he promotes the use of digital forensics in archival research and practice; formerly a member of the Library Committee of the Royal Society. In a consultative capacity, he recently published a paper entitled "Digital Forensics and Preservation" for the Digital Preservation Coalition.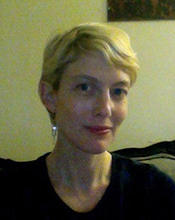 Kari Kraus is an Associate Professor in the College of Information Studies and the Department of English. Her research and teaching interests focus on new media and the digital humanities, textual scholarship and print culture, digital preservation, and game studies. She has taught at the University of Rochester and the Eastman School of Music, and in the Art and Visual Technology program at George Mason University.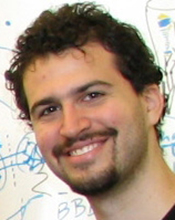 Erez Lieberman Aiden is a fellow at the Harvard Society of Fellows and Visiting Faculty at Google. His research spans many disciplines and has won numerous awards, including recognition for one of the top 20 "Biotech Breakthroughs that will Change Medicine", by Popular Mechanics; the Lemelson-MIT prize for the best student inventor at MIT; the American Physical Society's Award for the Best Doctoral Dissertation in Biological Physics; and membership in Technology Review's 2009 TR35, recognizing the top 35 innovators under 35. His last three papers—two with JB Michel—have all appeared on the cover of Nature and Science.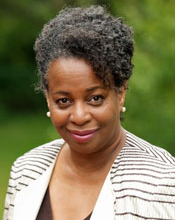 Sheri Parks is an associate professor in the American Studies department at the University of Maryland, College Park and is Associate Dean for Research, Interdisciplinary Scholarship, and Programming in the College of Arts and Humanities. She is also an affiliate faculty member of the Women's Studies and African American Studies departments and an award-winning teacher and public speaker. Her research focuses on public aesthetics, with particular concern for popular culture as public mythology and its effect upon individuals, families and minority cultures. She received her Ph.D. and M.A. from the University of Massachusetts, Amherst in Communication Studies, and her B.A. from the University of North Carolina, Chapel Hill in English and Radio, Television and Motion Pictures.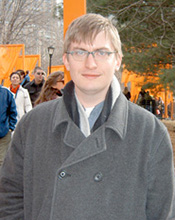 A. Sean Pue is an Assistant Professor of Hindi Language and South Asian Literature and Culture at Michigan State University. He came to MSU from a post-doctoral position at the South Asian Language Resource Center at the University of Chicago. He received his Ph.D. in Middle East and Asian Languages and Cultures and Comparative Literature from Columbia University. A specialist in Urdu literature, Pue's current research focuses on the oeuvre of N. M. Rashed, Urdu's preeminent modernist poet.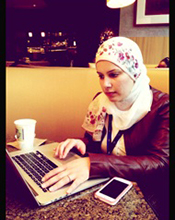 Samah Gad is a Computer Science PhD Candidate at Virginia Tech University. She received her bachelors in 2003 and her masters degree in 2006 in Computer Engineering from Arab Academy for Science and Technology. She is co-author with Naren Ramakrishnan, Keith N. Hampton, and Andrea Kavanaugh of "Bridging the Divide in Democratic Engagement: Studying Conversation Patterns in Advantaged and Disadvantaged Communities", in the proceedings of the 2010 ASE International Conference on Social Informatics, (Social Informatics 2012), IEEE, 2012. She is currently working on Expressive Forms of Topic Modeling to Support Digital Humanities.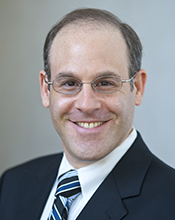 Jeffrey Reznick joined the History of Medicine Division as Chief in November 2009, following his tenure as director of the Institute for the Study of Occupation and Health of the American Occupational Therapy Foundation. Previously, he served as senior curator of the National Museum of Health and Medicine of the Armed Forces Institute of Pathology, as Executive Director and Senior Research Fellow of the Orthotic and Prosthetic Assistance Fund, and as Assistant Director of the Institute for Comparative and International Studies at Emory University. Dr. Reznick's record of scholarly historical research is as extensive as his executive career in the national nonprofit sector. As a social and cultural historian of medicine and war, he is author of two books, both published by Manchester University Press in its Cultural History of Modern War series, as well as numerous book reviews, articles for the popular press, and entries in major reference works. Besides holding active membership in several professional historical associations, including the American Historical Association and American Association for the History of Medicine, Dr. Reznick is a member of the University of Birmingham's Center for War Studies and a fellow of the Royal Historical Society.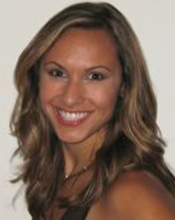 Erica Savig has been with LabStudio since its inception in 2007. She is currently completing a PhD within Cancer Biology at Stanford University, committing her computational design skills to the sciences and medicine. Erica's work visualizes large biological data sets from dynamic living cell systems. She generates multi-dimensional and interactive graphical organizations of information, as a means of data exploration and analysis, to reveal patterns and understanding of the underlying biology and disease. Erica is currently pursuing her work within the lab of Dr. Garry P. Nolan, studying complex cellular signaling networks and interactions between ovarian cancer tissues and blood immune cells. She is a joint National Science Foundation Graduate Research Fellow and Stanford Graduate Fellow (2010-2015). Erica's prior educational background includes a Master of Architecture from the University of Pennsylvania, 2009, and a Bachelor of Science in Management Science and Engineering from Stanford University, 2002.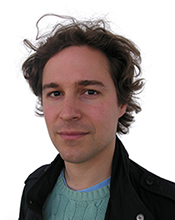 Maximilian Schich is an art historian, joining The University of Texas at Dallas as an Associate Professor for Art and Technology in January 2013. He works to converge hermeneutics, information visualization, computer science, and physics to understand art, history, and culture. Recently, Maximilian worked on complex networks in the arts and humanities with Dirk Helbing, FuturICT coordinator at ETH Zurich (2012), and Albert-László Barabási, complex network physicist at Northeastern University in Boston (2008-2012). He was a DFG Research Fellow (2009-2012) and received funding from the Special Innovation Fund of the President of Max-Planck-Society (2008). Previously, Max obtained his PhD in Art History from Humboldt-University in Berlin (2007), and his MA in Art History, Classic Archaeology, and Psychology from Ludwig Maximilians University Munich (2001). Besides, he looks back at over a decade of consulting experience, working with (graph) data in libraries, museums, and large research projects (1996-2008).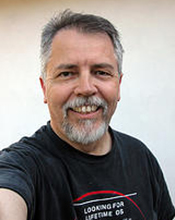 David B. Searls was until recently a Senior Vice President at GlaxoSmithKline, where he led the bioinformatics group for 13 years. He is now an independent consultant and serves on a number of scientific advisory boards. He holds an adjunct appointment at the University of Pennsylvania, USA, where he was formerly Research Associate Professor of Genetics. He received undergraduate degrees in Life Sciences and Philosophy from the Massachusetts Institute of Technology, USA, a Ph.D. in biology from the Johns Hopkins University, Maryland, USA, and an MSE in computer science from the University of Pennsylvania. His research interests include systems biology, macromolecular linguistics and data integration. For more information including a list of recent publications, please visit his academic homepage.
Tracy Teal is currently an NSF Postdoctoral Fellow in Biological Informatics at Michigan State University in the lab of Thomas Schmidt where I'm studying microbial ecology. She is interested in understanding how agricultural practices affect soil microbial communities and how those communities might affect changes in the production and consumption of greenhouse gases.She works primarily at the Kellogg Biological Station Long-Term Ecological Research station and the Great Lakes Bioenergy Research Center Extensive Sites, where she collect soil samples for targeted molecular and whole genome shotgun metagenomic analyses. She also developing computational tools to manage and utilize this metagenomic data to address relevant questions in microbial community ecology.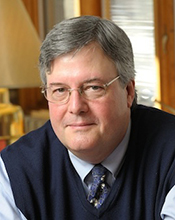 John Unsworth was appointed Vice-Provost for Library and Technology Services and Chief Information Officer at Brandeis University in February 2012, where he also is a Professor of English. Before coming to Brandeis University, he was Dean of the Graduate School of Library and Information Science (GSLIS) at the University of Illinois, Urbana-Champaign from 2003 to 2012. In addition to being a Professor in GSLIS, at Illinois he also held appointments in the department of English and on the Library faculty. At Illinois he also served as Director of the Illinois Informatics Institute, from 2008 to 2011. From 1993-2003, he served as the first Director of the Institute for Advanced Technology in the Humanities, and as a faculty member in the English Department, at the University of Virginia. For his work at IATH, he received the 2005 Richard W. Lyman Award from the National Humanities Center. He chaired the national commission that produced Our Cultural Commonwealth, the 2006 report on Cyberinfrastructure for Humanities and Social Science, on behalf of the American Council of Learned Societies, and he has supervised research projects across the disciplines in the humanities. He has also published widely on the topic of electronic scholarship, as well as co-directing one of nine national partnerships in the Library of Congress's National Digital Information Infrastructure Preservation Program, and securing grants from the National Endowment for the Humanities, the National Science Foundation, the Getty Grant Program, IBM, Sun, the Andrew W. Mellon Foundation, and others. His first faculty appointment was in English, at North Carolina State University, from 1989 to 1993. He attended Princeton University and Amherst College as an undergraduate, graduating from Amherst in 1981. He received a Master's degree in English from Boston University in 1982 and a Ph.D. in English from the University of Virginia in 1988. In 1990, at NCSU, he co-founded the first peer-reviewed electronic journal in the humanities, Postmodern Culture (now published by Johns Hopkins University Press, as part of Project Muse). He also organized, incorporated, and chaired the Text Encoding Initiative Consortium, co-chaired the Modern Language Association's Committee on Scholarly Editions, and served as President of the Association for Computers and the Humanities and later as chair of the steering committee for the Alliance of Digital Humanities Organizations, as well as serving on many other editorial and advisory boards. He was born in 1958, in Northampton, Massachusetts; in 1978, he married Margaret English, with whom he has three children: Bill, Thomas, and Eleanor. Further information is at: http://www3.isrl.uiuc.edu/~unsworth/.