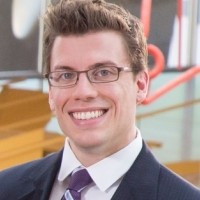 Matthew Lincoln
PhD Candidate in Art History
University of Maryland
MITH Conference Room
Tuesday, October 27, 2015
12:30 pm
"In the context of research, a model is an experimental device, modelling an experimental technique." Willard McCarty, Humanities Computing.
What is a research model, and what is an experiment, in the context of art history? As we begin to compute data troves derived from catalogues raisonné and museum collections in new ways, we are challenged to grapple seriously with how to map different computational models (e.g. spatial, network, visual) to historical models of society, market, religion, gender, and more.
My talk will focus on my in-progress dissertation "Modeling the Network of Dutch and Flemish Print Production, 1500–1700", in which I adapt existing museum collections databases in order to analyze large-scale changes in the organizational patterns of reproductive printmakers and publishers in the Netherlands during the sixteenth and seventeenth centuries. I will discuss the importance of formal network concepts to understanding artistic print production, and demonstrate how multiple analytical perspectives, including both measurement and descriptive analysis, as well as simulation modeling, compel us to revisit standing narratives and methodologies. This attentiveness towards computational modeling and the concept of the humanistic model in general, I will argue, has particularly high stakes for art historians as we continue to construct and evaluate the relationships between our historical narratives and the objects from which we derive them.
See below for a Storify recap of this Digital Dialogue, including links to resources and projects that Lincoln referenced during his talk.
Matthew Lincoln is a PhD candidate in Art History at the University of Maryland, College Park, and inaugural recipient of the Arthur K. Wheelock Doctoral Fellowship in Northern European Art. He focuses on sixteenth- and seventeenth-century Dutch and Flemish art, with a particular concentration in the history of prints, and a methodological specialization in digitally-aided analysis. His dissertation uses computational network analysis to explore long-term changes in the organization of print designers, engravers, and publishers in the Netherlands between 1500–1700.
During the 2014–2015 academic year, Matthew held the University of Maryland Museum Fellowship at the National Gallery of Art in the Department of Northern Baroque Painting. In the summer of 2015 he will be a fellow at the Harvard MetaLab workshop Beautiful Data, in addition to presenting research at the Alliance for Digital Humanities Organizations' annual international conference in Sydney. In the summer of 2014 he was selected as a Fellow for the Kress Digital Mapping and Art History Summer Institute. Previously, he was a graduate assistant for Digital Humanities at the Michelle Smith Collaboratory for Visual Culture. He has presented research at the Renaissance Society of America, the Sixteenth Century Association, and the College Art Association. Select talks and projects can be seen on his website.
His MA thesis, "Hendrick Goltzius' Protean Iconography: 1582-1590", investigated the novel and erudite iconographies invented by the famed Dutch engraver during the crucial early years of his career.
A continuously updated schedule of talks is also available on the Digital Dialogues webpage.
Unable to attend the events in person? Archived podcasts can be found on the MITH website, and you can follow our Digital Dialogues Twitter account @digdialog as well as the Twitter hashtag #mithdd to keep up with live tweets from our sessions. Viewers can watch the live stream as well.
All talks free and open to the public. Attendees are welcome to bring their own lunches.
Contact: MITH (mith.umd.edu, mith@umd.edu, 301.405.8927).