Enhance
Posted by on Wednesday, March 14th, 2012 at 8:36 am

Since I did not have the chance to bring this up during our last class, I thought I'd share this facebook exchange I had while watching Blade Runner that might be of some interest: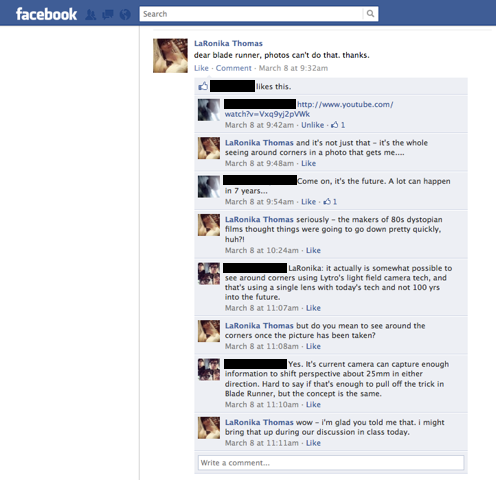 I was familiar with the video my friend posted.  You can find it here:
And here is the web site for Lytro.
Enhance!
You can follow any responses to this entry through the RSS 2.0 You can leave a response, or trackback.