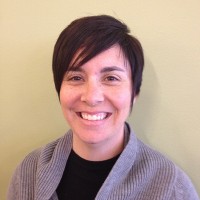 Jen Guiliano
Associate Professor
IUPUI
MITH Conference Room
Tuesday, October 8, 2019
12:30 pm
This talk highlights how the digital humanities is inadequate and potentially perilous when considering not just the existence of Native American and Indigenous collections but also their troubled status as colonial artifacts leveraged in digital humanities research and teaching. I argue that the rhetoric and practice of the digital humanities continues the valorization of colonial practices of collecting, access, and authority over native sovereignty and knowledge.
Dr. Jennifer Guiliano is a white academic living and working on the lands of the Myaamia/Miami, Pokagon Band of Potawatomi, Wea, and Shawnee peoples. She currently holds a position as Associate Professor in the Department of History and affiliated faculty in both Native American and Indigenous Studies and American Studies at IUPUI in Indianapolis, Indiana.
A continuously updated schedule of talks is also available on the Digital Dialogues webpage.
Unable to attend the events in person? Archived podcasts can be found on the MITH website, and you can follow our Digital Dialogues Twitter account @digdialog as well as the Twitter hashtag #mithdd to keep up with live tweets from our sessions. Viewers can watch the live stream as well.
All talks free and open to the public. Attendees are welcome to bring their own lunches.
Contact: MITH (mith.umd.edu, mith@umd.edu, 301.405.8927).