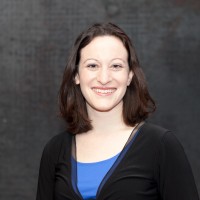 Elissa Frankle
Social Media Strategist and Community Manager
United States Holocaust Memorial Museum
MITH Conference Room
Thursday, April 4, 2013
12:30 pm
Museums as institutions of the 21st century have progressed quite a ways from the Wunderkammer of generations before. The 21st century museum takes the audience as its starting point and seeks out ways to rely upon its collections and the expertise of its staff to teach not only content but also skills; to be a venue not just for silent contemplation of its artifacts but where conversations that help to define and shape society may find a starting point and a home. Even with this more open approach to dialogue around collections, museums still struggle with how far to allow their visitors into their scholarship and their "stuff," fearing for their status as authorities in their fields should amateurs be welcomed into that part of the conversation.
For history museums, Citizen History is one way to bring users worldwide into a dialogue based upon the museum's collections and ongoing scholarship. Building from practices established in citizen science, Citizen History engages amateur scholars and enthusiasts in contemplating and answering authentic questions, building from research and resources held by the museum as authority but being open to the new ideas, questions, and ways of thinking brought by these new collaborators. Moreover, these projects help to grow online communities and stakeholders for the host institution, and promote expansion of open access to digital resources in order to provide users with as many tools as possible to help the museum answer its questions.
In her Digital Dialogue, Ms. Frankle will discuss her experiences and discoveries as the community manager of the United States Holocaust Memorial Museum's first experimental Citizen History project, "Children of the Lodz Ghetto: A Memorial Research Project." She will also explore best practices for establishing and managing Citizen History projects, and how to work cross-departmentally within a museum, library, or archive to build and sustain a platform that helps both the institution and its users to grow.
A continuously updated schedule of talks is also available on the Digital Dialogues webpage.
Unable to attend the events in person? Archived podcasts can be found on the MITH website, and you can follow our Digital Dialogues Twitter account @digdialog as well as the Twitter hashtag #mithdd to keep up with live tweets from our sessions. Viewers can watch the live stream as well.
All talks free and open to the public. Attendees are welcome to bring their own lunches.
Contact: MITH (mith.umd.edu, mith@umd.edu, 301.405.8927).