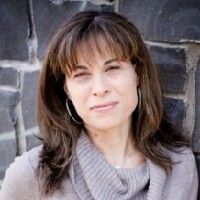 Kimberly Christen-Withey
Associate Professor of English
Washington State University
MITH Conference Room
Tuesday, March 25, 2014
12:30 pm
The digital humanities has its roots in fields of study dedicated to textual analysis and historical examination. The present moment is filled with DH practitioners creating visualizations of 'big data,' mapping connections between people and ancient cities, and building archives dedicated to long-dead authors. These worthwhile academic and practical pursuits point us to the center of the digital humanities landscape. But, if we move to the margins and begin to look at the projects and tools that emerge from indigenous communities, archivists and cultural specialists, we see a different pattern: images are purposely removed, archives are not 'open to the public,' maps of sacred sites are consciously not created, defined or linked to. How do we integrate these varied practices and philosophies into the possibilities offered by digital humanities scholars? It is one thing to call attention to difference, it is another to alter our display practices, question access parameters, and redefine our own ways of knowing based on systems of accountability that define an ethical field of visuality based on not looking. If seeing is believing and a picture is worth a thousand words, what can we learn from the act of not looking, or perhaps, more specifically, not seeing? In this presentation, I suggest an ethics of access that begins with jettisoning the notion of seeing/looking/knowing, to one that builds from indigenous systems of knowledge management to create a dynamic field for digital humanities relationships to flourish.
Kimberly Christen-Withey is an Associate Professor and Associate Director of the Digital Technology and Culture program in the Department of English and Director of Digital Projects at the Plateau Center for American Indian Studies at Washington State University. Her work explores the intersections of cultural heritage, traditional knowledge, intellectual property rights, the ethics of openness, and the use of digital technologies in and by indigenous communities globally. She has worked in Tennant Creek, Northern Territory, Australia over the last decade with Warumungu community members on a range of projects including a book, an interactive website, and a community archive. Her collaborations with the Warumungu focused on alliance-making in cross-cultural projects. Her book, Aboriginal Business: Alliances in a Remote Australian Town was published in 2009 by the School of Advanced Research as part of their Global Indigenous Politics Series. Currently she is working on several digital humanities projects that explore the ethical and practical issues of openness and access in relation to indigenous cultural protocols and digital archives. She is the Director of both the Plateau Peoples' Web Portal, a collaboratively curated website of Plateau cultural materials and Mukurtu CMS: an open source indigenous content management system built around the particular needs of indigenous peoples globally. She is also the co-Director of Local Contexts, an educational platform for innovative traditional knowledge licensing systems.
A continuously updated schedule of talks is also available on the Digital Dialogues webpage.
Unable to attend the events in person? Archived podcasts can be found on the MITH website, and you can follow our Digital Dialogues Twitter account @digdialog as well as the Twitter hashtag #mithdd to keep up with live tweets from our sessions. Viewers can watch the live stream as well.
All talks free and open to the public. Attendees are welcome to bring their own lunches.
Contact: MITH (mith.umd.edu, mith@umd.edu, 301.405.8927).