Click the screenshot to launch a live example ("grant the session" when so prompted) . . .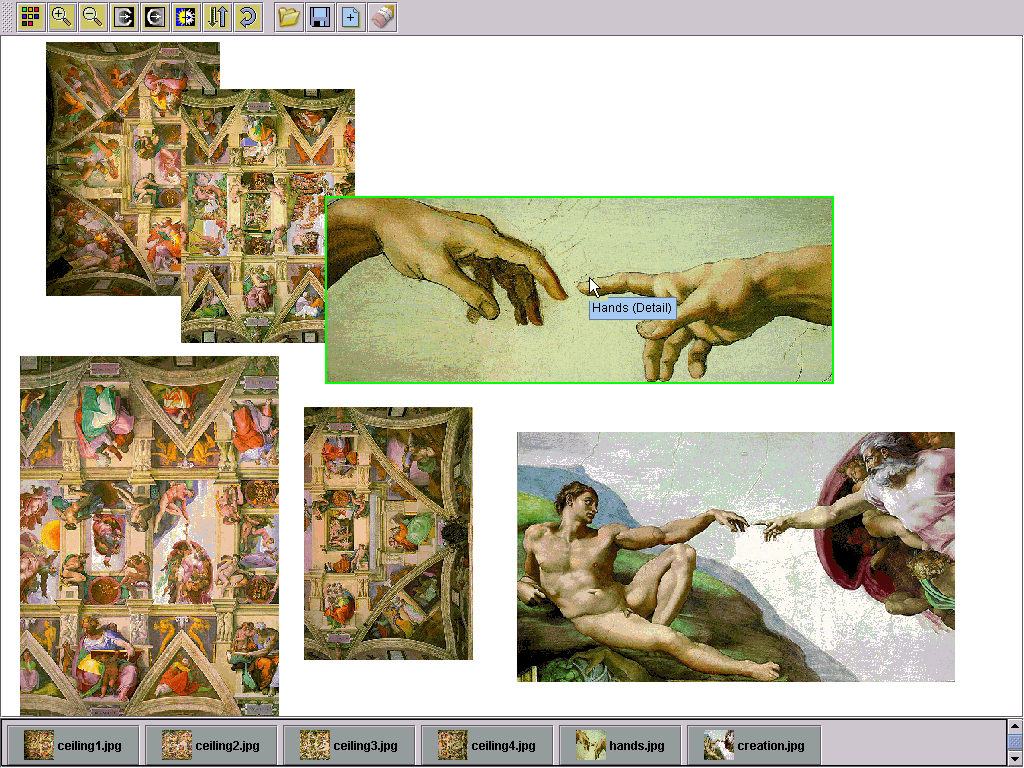 New in Version 2.0: Mac OS X compatability; ability to save and re-open applet in any state; add images from your local file system to the display; captions for images; improved behavior for image selection and movement; various small fixes and enhancements.
The applet version of the Lightbox is a flexible tool for online image comparison. Unlike the application version, it has no peer-to-peer capabilities. It does, however, offer a display area in which an indefinite number of images can be moved, juxtaposed, and repositioned (and resized) at will; the applet also offers a few simple image processing functions (currently contrast adjustment, color to greyscale conversion, and inversion). Users can save the state of a session, re-open a previous session in its saved state, and add individual images to the original dispaly. The applet's primary audience is developers who wish to add an image comparison tool to a Web-based image collection. Clicking the screenshot above will launch a live example (grant the session when so prompted). We've also collected some additional examples here.